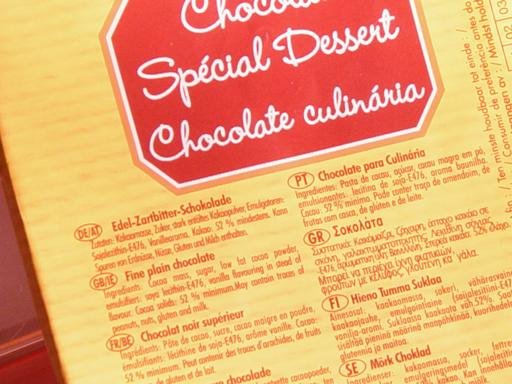 Food and environmental regulations require detection and quantification of various compounds at lower and lower concentrations.
When it is to follow a probiotic strain, or food allergens, we remain available (lien vers formulaire de contact) to discuss our analytical procedures. Feel free to contact us for any information that may be helpful to know how we can use or develop rapidly the analytical method for your projects.
Services and technologies
Allergens
See allergens
GMOs
In order to ensure that you adhere to the laws regarding the labeling boundaries for GMO presence, it is necessary to detect and quantify them in your products.
We can offer you :
-Global GMO detection by the 35S promoter and TNOS terminator sequences.
-The identification by the transgene of the species and the event at a sensitivity of 1 per 10000.
-The quantification by real time fluorescence PCR on LightCyclerŽ or Stratagene .
Sample type :
-Corn crop, flour, starch, semolina, dextrin, syrup, oil.
-Soy crop, flour, proteins, milk, cream, yogurt, oil.
-Complex processed food (meals, cookies…), feed.
Species identification
Some edible species are becoming increasingly difficult to supply. The depletion of rare species has resulted in fluctuating  prices.  (The raw material prices vary without concern with food specifications).
 Constant pressure on prices increase the substitution and error risks, the extensive media coverage only exacerbates the problem.
 It is essential that your supply conforms to the labeling or the specifications.
We can offer you :
With DNA:
-A DNA test for the detection and authentification of suspected species in your supply and/or the detection and identification of other present species
-Qualitative or quantitative determination
-The reliability of tests on all substances, either raw materials or finished products
-The specificity of specialist databases containing more than 5000 species, permanently updated by our research data
-Access to the newest identification techniques (PCR, sequencing, cloning, RFLP, DGGE, SSCP…)
With proteins:
-Detection and identification of species with ELISA or LC-MS/MS
-Qualitative and quantitative determination
-Multiplex identification with LC-MS/MS
Nutrition
The effects of a particular diet such as a probiotic can be evaluated in the organs (muscle, skin, brain ...) in an animal model or in the recipient species. High-resolution proteomics and related bioinformatics approaches allow to know the effects on the biology of the studied organ.
We offer you:
High resolution proteomics, metabolomics and bioinformatics techniques that can also reveal new biomarkers.
Monitoring of microbiological strains
The control of bioprocess implying either industrial bacteria or yeast or probiotics is a difficult challenge. Indeed, physiological properties of microorganisms may vary with time or environmental conditions.
The PCR methods allow to develop a strain specific detection method.LC-MS/MS is a powerful tool able to deeply analyze both proteome and metabolome of those strains in their complex environment. This knowledge will enhance bioprocesses control.
Food allergens detection using PRM
Controlling food allergens is a major issue for food industry since cross contaminations may occur both during raw materials and food products manufacturing. As no regulatory levels exists and as low allergen concentrations may be sufficient to cause adverse reactions for allergic consumers, analytical methods have to reach the lowest detection limits.
The monitoring of peptides produced for each targeted protein by MS fragmentation (Parallel Reaction Monitoring) allows the absolute quantification of allergens.
In case of allergen detection, targeted peptides will be chosen to be specific of allergenic species to be detected. Sensitivity of LC-MS/MS technique is close to the microgram per gram of sample. Its high specificity prevents from false positive results. Furthermore, and in opposition of other techniques, LC-MS/MS allows detection of multiple allergens in a same assay.
Custom Services
Our teams are fully available to define best strategies for your project and answer to your questions.